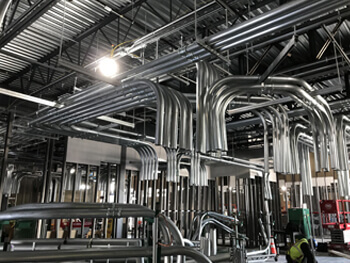 Custom-made solutions can't be purchased off the shelf, they must be built to order. That's why we maintain a complete sheet metal and industrial piping prefabrication facility.
Through our extensive experience, we've learned that in-house prefabrication capabilities in sheet metal and piping help us better meet our customer's schedule and budget requirements, resulting in increased customer satisfaction.
Prefabrication helps us ensure your mechanical systems are reliable and efficient, and your facilities productive and profitable.