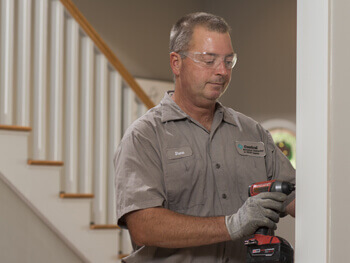 Completing multiple repair, maintenance, or installation tasks while dealing with several vendors and/or contractors at one location is more than time consuming—it can be cost consuming.
As a proven single-source solution, Central Mechanical streamlines the entire repair, renovation, and maintenance management process into a well-planned and consolidated model.
Our network of licensed, bonded, and insured handymen/maintenance technicians are available to handle a variety of services. Our truck-based technicians self-perform both scheduled and on-demand general maintenance services and repair work for our customers.
Our team's handyman services include: